0740 Local sunrise over the hill. Dan cooks a fry, wind's dropped, we head towards Corinth today.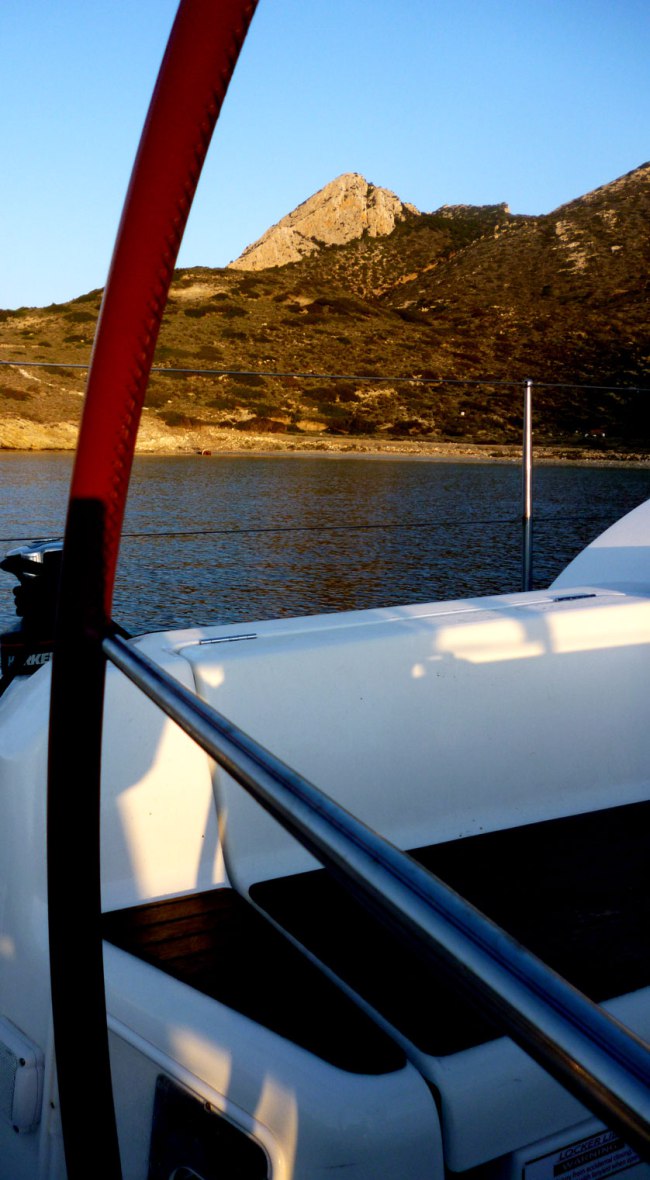 0810 Up anchor, course 290° to waypoint at 36°51'55" 025°37'15" From Nicos Amorgos with Nicos Honousa to the north, towards Nicos Naxos through the gap between Nicos Skhoinousa to the south and Nicos Koufonisos to the north. Greek islands, for sure. 
We left the bay we found shelter in through the big exit, rather than taking the small entrance we'd shuffled over yesterday. A deep breath, we only had two metres under us. Clenched buttocks time.
1410 
36°55'144N 025°12'960E 
Course 275°T, speed 5.5kts 
A glassy sea once again. We ate pasta and slept well last night. Up at dawn to calmness in our little place in the world. Caught lovely wind which brought us towards Nicos Naxos and it's outlying islands where the wind shifted from starboard to port and back again. Now it's on our bow, not even five knots. A lazy day, thank god. The men have gone below, heads down for a while. The sun shines, there's a nice swell in the ocean,  it's a relaxing time. More bottlenose dolphins passed by a while ago. I caught a quick glimpse as one our bow heading in the opposite direction blew air out it's spout as the fin cut through the sea's surface. I watch for something, this sea is so perfect, anything that splits the skin is immediately visible. Could we be blessed with another show?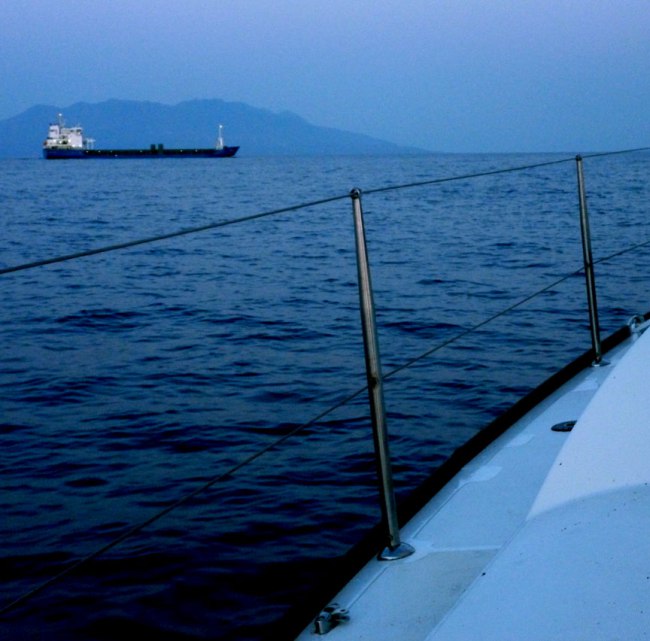 It matters not, we've seen so much, so many wonders. Calm sea, calm minds, calm at last. On to the Corinth Canal we cruise. Nicos Paros to the north, Ios Sikinos and Fulgandos to the south. Out next waypoint is 36°59'150N, 024°57'088E, at the southwest tip of Nicos Stronvilo, which has Nicos Dhespotiko to it's northeast. I'll have to look that one up for sure, how does an island get such a name? It looks somewhat ominous, too. Despots, those in charge, the greedy, the bankers, the politicians, bring them all here, let them fight amongst themselves without dragging us into it. The illusion of riches, the uselessness of it all. Yalcin's dad in Fethiye has the right idea. And those in Turgutreis. The shopkeepers, the bar owners, the souped-up Lada drivers, they have it good. The Turks impressed me, top quality food, especially the meat. Great traditional munchies equalled by their own modern packaged goods. We have a varied biscuit cupboard now.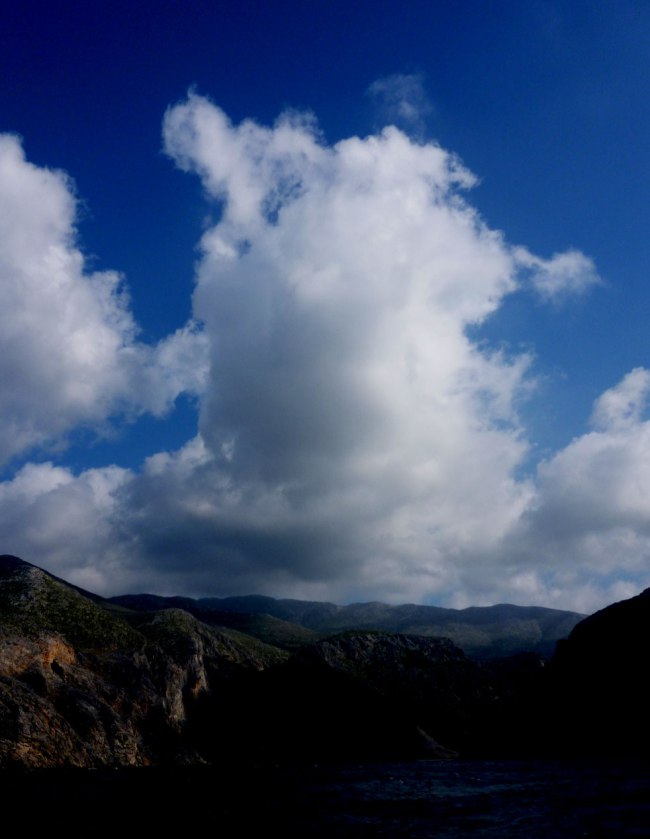 1620 Changed course to 317° to take a shortcut between Nicos Dhespotiko and Strongylo, holding our breaths a bit, me and Dan. The Cap'n is asleep, should we nip through this gap? I'm unsure, Dan reckons it's cool. The depth gauge shoots up to eight metres before going down again, taking a bit longer to decrease, somewhat uncomfortably slow. And back to deeper waters, bringing us to a course of 305°, heading for the next waypoint south of Nicos Kithnos, where we'll pass to the east of Nicos Kamaris and Nicos Serifus.