0500
34°04'353N  20°42'435E 

ETA Pylos 8h39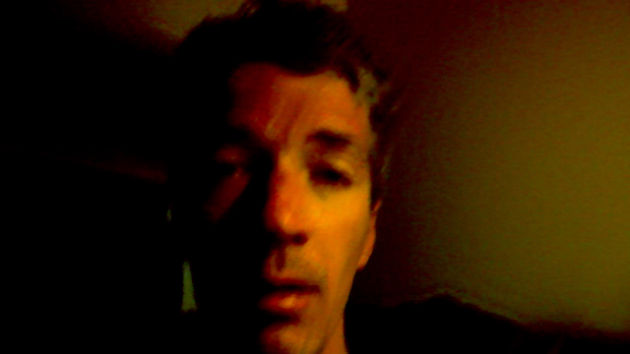 On watch since 0300. So tired. Ate duck last night. Lovely, with baked spuds and honey. Nearly puked it all over the side at the start of my watch but I managed to hold it. I need the nutrition. Grand now, but so tired. I wonder if Pete is thinking of bypassing Pilos altogether but they seem  to be holding relative to our position. Pete knows this port from before, Mark hasn't been there. The Captain isn't sure we should stop here. Last night he was thinking of heading straight through. I looked at him, "I need land, Capt'n!" It's a clear night, the stars look lovely as always. Still I haven't seen it as clear as one time in Portugal. I had slept outside in the National Park on the southwest corner, the day after my birthday. After waking up on the back of a car trailer underneath an old BMW, we'd headed to the coast and slept under stars like I've never seen in the northern hemisphere. It had taken me twenty minutes to find the Big Dipper, there were so much visible. As much as you can see them clearly out here, it still hasn't rivalled that night.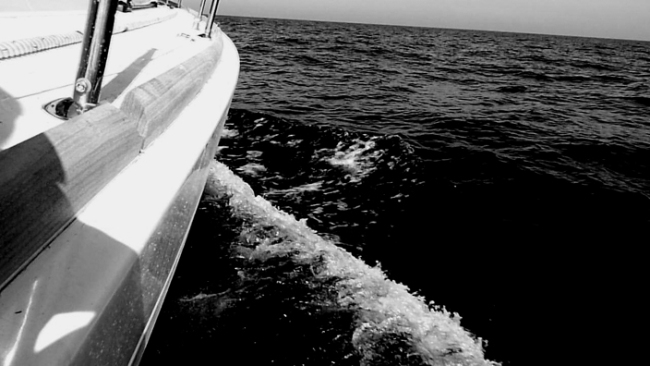 Dan might be finding this hard too. It's tough, dealing with the constant movement. I may have the sea in my blood, but I don'\t know if I can ever get used to this. All told, I prefer wheels. This is exhilarating, but so is cycling and driving. I want to race a car around a track, or hurtle downhill on a mountain bike, feeling the world go underneath me through my saddle. Something fast! And less scary, if equally dangerous. God knows I've done a few moves in my time which have threatened my life but out here it's so raw, the element of water, so much of it, the power is extraordinary. My near drowning incident in Australia taught me so much, not that I ever had disrespect for the sea. Even so, until you feel the might of it pulling you down like Poseidon himself has you by the ankles, you can't fully understand. It's a healthy fear, but still it is fear itself.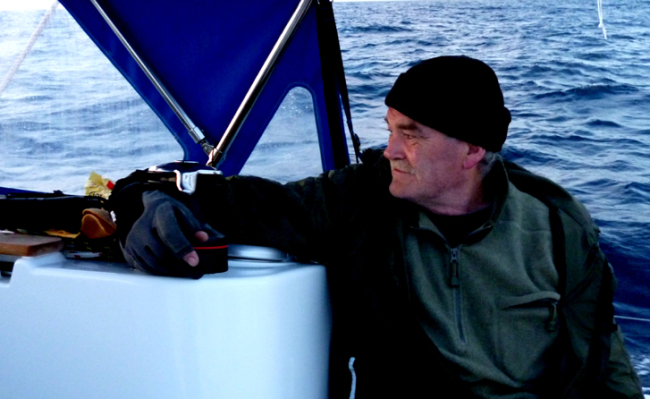 As much as I feel I'm fighting it, I have adapted so much in this short time. Eve is my world. Eve, Skipper, and Good Man Dan. But once again I look forward to land. A day, hopefully two. I need proper sleep. I don't know how these guys and gals do it. I can push myself far and have done but not at this rate, not without a couple of days recuperation, more time or even the ability to get sleep. The end of this voyage will come and I'll be happy for it, but not yet, I don't want the end right now. Pylos, then Gocek, past the legendary island of Santorini, a place I'd heard about such a long time ago but only saw how wonderful it looks in a friend's wedding photos. What a place to get married! Gocek, then a change of boat, maybe more crew, maybe Dan has to go back home, maybe a transfer to Pete's boat, we'll have to see. And at least a few days on land there. At last, some much needed sleep, some recuperation.

We have our fishing line out. I hope we don't catch anything on my watch, I couldn't handle the excitement. The moon has risen. So beautiful, the thinnest crescent. So new moon will be tomorrow, March 21st, the spring equinox. It must mean something, I should ask tomorrow, today, later, after my watch finishes. I need to sleep before landfall. So damn tired.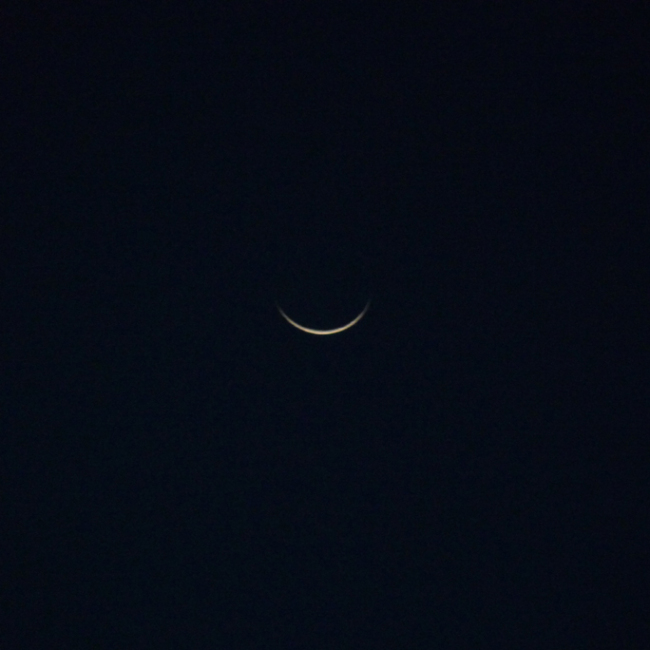 0600 

Dan's up before the sun, in good spirits. A bank of cloud is now visible on the horizon. Does it signify land? I'll wait until the dawn before going below, it might be a good one.